ROASTED BEETS with BALSAMIC GLAZE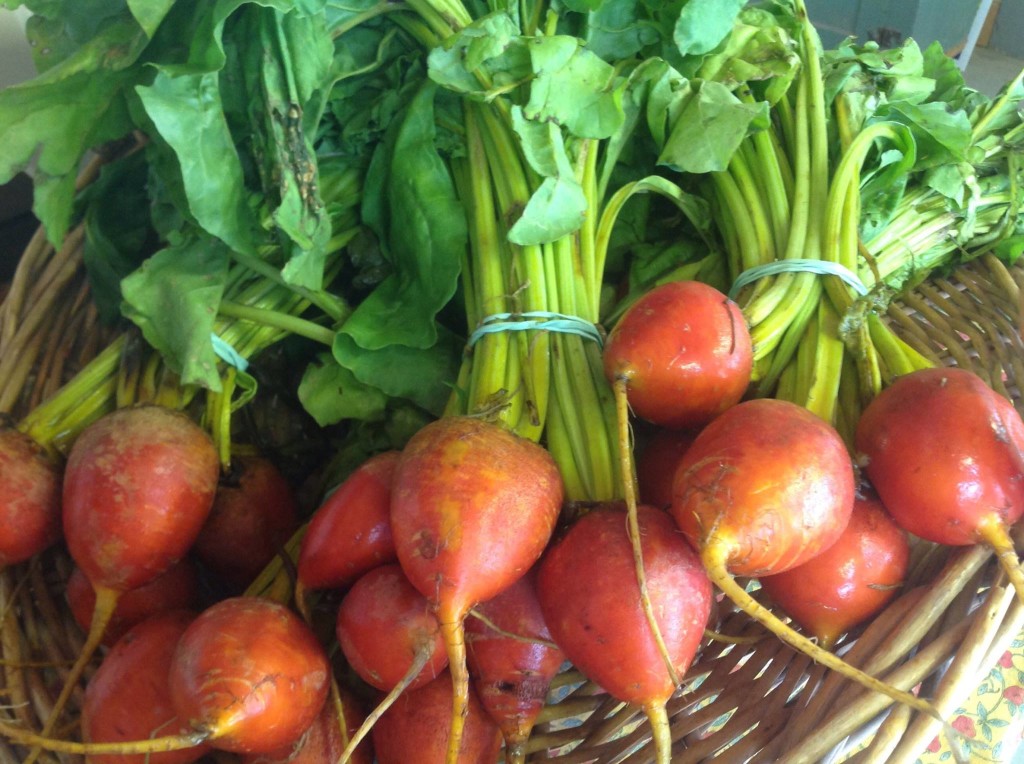 Ingredients:
1 1/2 pounds golden beets
1 1/2 pounds red beets
2 Tablespoons olive oil
1/4 cup water
1/2 cup aged balsamic vinegar
3 Tablespoons packed brown sugar
Salt and pepper to taste
Instructions:
Preheat oven to 400. Wash beets but do not peel them. Toss washed beets in a mixture of olive oil and water. Place in an oven safe dish. Cover and bake for 45-55 minutes or until fork tender. Remove beets from oven and allow them to cool for about 10 minutes.
While the beets are cooling, mix the vinegar and brown sugar in a small saucepan. Lightly boil the mixture over medium heat while stirring frequently. Continue to cook for about 10 minutes or until the mixture has reduced by about 1/3.
When the beets are cool, simply slip the skins off. Slice and place in a warm bowl. Drizzle the glaze on top of the beets, season with salt and pepper and serve.
Serves 6-8