Holidays at the Farm
Come and enjoy Holidays at the Farm!
We are still open 7 days a week from 9 am – 5:30 pm.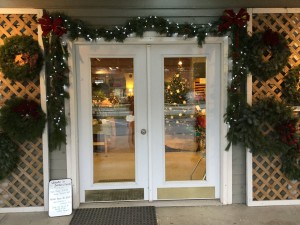 Our wreaths and kissing balls are handmade by "elves" right here at the farm.
Our trees are Fraser firs, available in two sizes, and are considered by many to be the "Rolls Royce" of Christmas trees.
They have excellent needle retention, a stiff branch, soft needles and a pleasant aroma, making them a treat to decorate.
Enjoy shopping in the winter coziness of the farm stand while sipping a cup of mulled cider.
We have gift suggestions for everyone on your list!
Happy Holidays!