Locations and Hours
There are 3 ways to get Barber's fresh-from-the-fields produce:
1.) Visit our farm road stand in the heart of the beautiful Schoharie Valley. 
Barber's Family Farm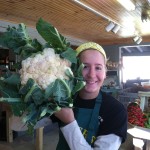 3617 State Route 30
Middleburgh NY 12122
Our Farm Stand is open 9:00-5:30 – 7 days a week
2.) Visit one of the 4 farmer's markets we participate in. 
Schenectady Greenmarket
 –  around City Hall, Schenectady, NY 
Every Sunday 10:00 – 2:00,  May-October 
which moves inside and becomes:  Schenectady Winter Market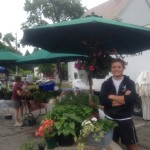 Proctors, Schenectady, NY.  Every Sunday 10-2, November-April  
The Crossings
 -
COLONIE FARMERS MARKET AT THE CROSSINGS
580 Albany Shaker Rd
May 18th-Sept 28th
Saturdays 9-1
Village of Colonie Farmer's Market
Village Square Plaza
1770 Central Ave
Thursdays 4-7
New Covenant Presbyterian Church Farmer's Market
916 Western Ave
Tuesdays 3-6
3.) Come find one of our 2 farm trucks in…
Cobleskill
764 E. Main St.
Dairy Deli Location
M-W-F 9-2
Guilderland
1438 Western Ave
Corner of McKown Rd and Western Ave
M-W-F 11-5
  **All farm truck days and hours are "weather permitting" – Please check our Facebook page or call if the forecast is questionable**      
See you soon!
Barber's Farm - 3617 New York 30 Middleburgh, NY 12122 (518) 827-5454 © 2019 Barber's Farm. All rights reserved.