Locations and Hours
There are 3 ways to get Barber's fresh-from-the-fields produce:
1.) Visit our farm road stand in the heart of the beautiful Schoharie Valley. 
Barber's Family Farm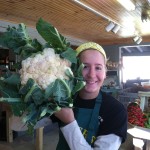 3617 State Route 30
Middleburgh NY 12122
Our Farm Stand is open Saturdays and Sundays 9:00-5:30
OUR GREENHOUSES ARE OPEN 9:00-5:30 – 7 days a week
2.) Visit one of the 2 farmer's markets we participate in. 
Schenectady Greenmarket
 –
Open Year Round!
around City Hall, Schenectady, NY 
Every Sunday 10:00 – 2:00,  May-October 
which moves inside and becomes:  Schenectady Winter Market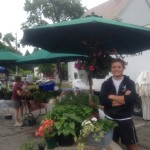 Proctors, Schenectady, NY.  Every Sunday 10-2, November-April  
The Crossings
 -
 CLOSED for the Season – thank you!
Located at the Crossings Park of Colonie, Albany Shaker Rd across from Emerick Lane
3.) Come find our trucks at one of our 2 satellite truck locations. 
All farm truck days and hours are "weather permitting" – Please check our Facebook page or call if the forecast is questionable
Cobleskill. NY- CLOSED for the Season – thank you!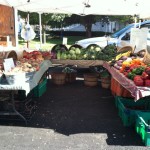 Dairy Deli, Main Street  
Guilderland, NY – CLOSED for the Season – thank you!
right next to Passano Paints 1438 Western Ave    
See you soon!
Barber's Farm - 3617 New York 30 Middleburgh, NY 12122 (518) 827-5454 © 2019 Barber's Farm. All rights reserved.