Locations and Hours
There are 3 ways to get Barber's fresh-from-the-fields produce:
1.) Visit our farm road stand in the heart of the beautiful Schoharie Valley. 
Barber's Family Farm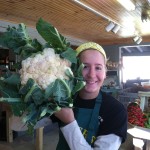 3617 State Route 30
Middleburgh NY 12122
Open 7 days a week from 9:00-6:00 pm
2.) Visit one of the 2 farmer's markets we participate in. 
Schenectady Greenmarket
 –
Open Year Round 
around City Hall, Schenectady, NY  Every Sunday 10-2,  May-October  which moves inside and becomes: 
Schenectady Winter Market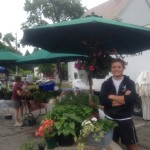 Proctors, Schenectady, NY. 
Every Sunday 10-2, November-April
The Crossings
 –
Saturdays 9 am – 1 pm until October 1 – Open for 2017
Located at the Crossings Park of Colonie, Albany Shaker Rd across from Emerick Lane
3.) Come find our trucks at one of our 2 satellite truck locations. 
All farm truck days and hours are "weather permitting" – Please check our Facebook page or call if the forecast is questionable
Cobleskill. NY- CLOSED for the Season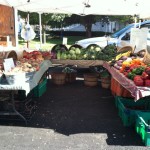 Dairy Deli, Main Street  
Guilderland, NY – Open for 2017
right next to Passano Paints 1438 Western Ave
Monday, Wednesday, Friday  from 12:00-5:30 pm
See you soon!
Barber's Farm - 3617 New York 30 Middleburgh, NY 12122 (518) 827-5454 © 2017 Barber's Farm. All rights reserved.